Babysense See Smart WiFi Baby Monitor with FULL HD Camera
The App is currently only available in the USA

Best WiFi Baby Monitor
Rich Advanced Features
Transform your phone into a smart baby monitor with rich advanced features, providing everything you need to monitor your baby.
1080p FULL HD
Babysense SEE+ 1080p HD camera lets you see what's going on in crystal clear clarity. Our Camera streams secure, encrypted data only to those you choose, so you know your little one is safe.
Pan, Tilt & Zoom
Monitor every corner of the room with built-in remote pan, tilt and zoom feature.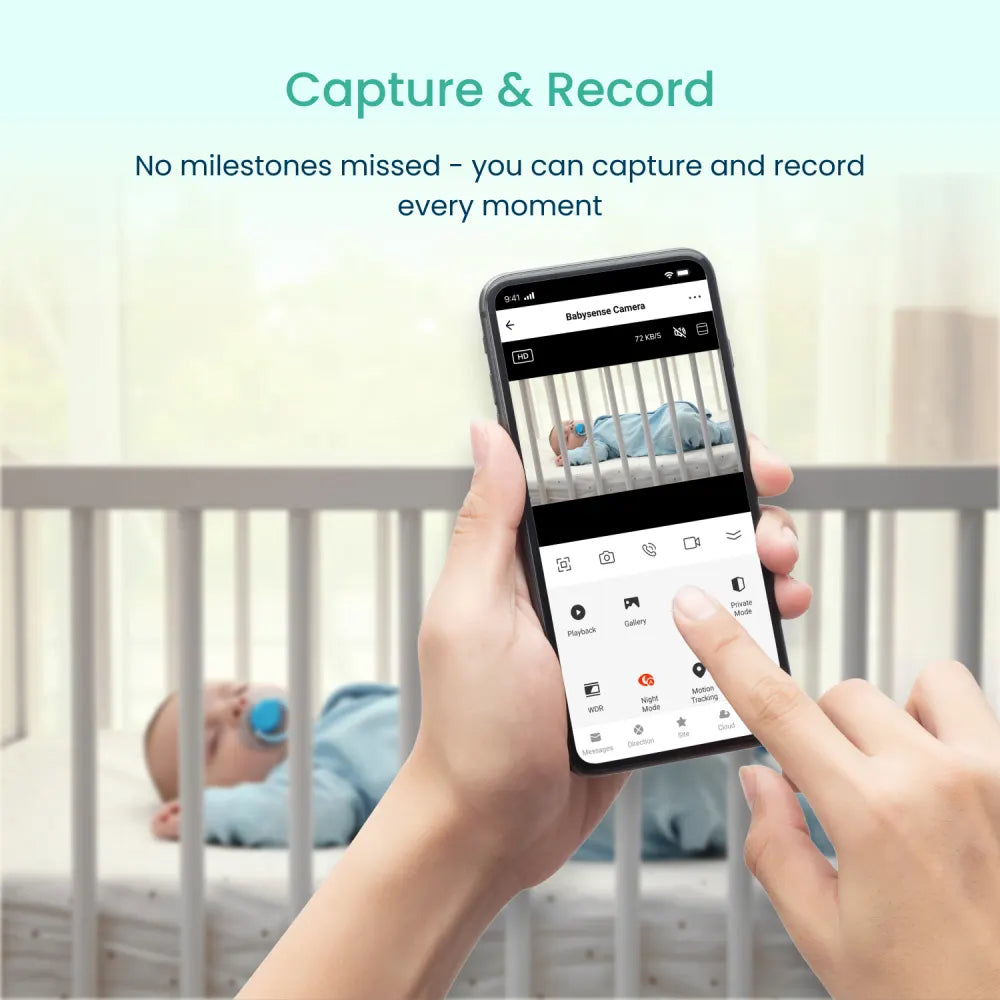 Capture & Record
No milestones missed, you can capture and record every moment.
SD Card is supplied with the camera.
HD IR Night Vision
Infrared night vision technology allows to capture vivid footage even in dim conditions. Because even in dark you need to see what is happening.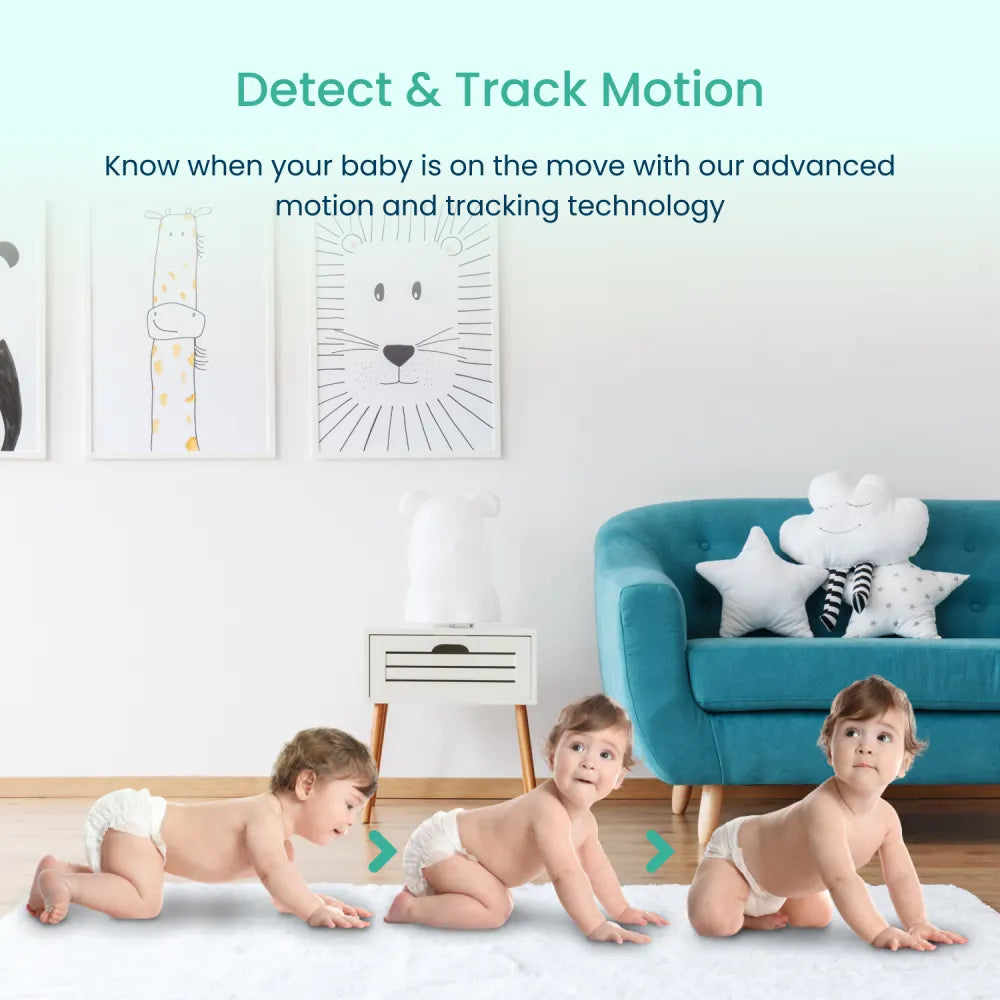 Detect & Track Motion
Know when your baby is on the move with our advanced motion and tracking technology. Notifications will be sent to your phone immediately once motion is detected.
Two-Way Talk-Back
Allows you to talk to your baby whenever and from wherever you want. Equipped with high-sensitivity and anti-noise microphone and speaker for clear two-way audio conversations.
Download Babysense Smart Nursery App
The App is currently only available in the USA
90-NIGHT FREE TRIAL WITH FREE US SHIPPING
Try any of our Babysense Monitors for 90 nights risk-free to decide if it's right for you and your baby

We offer free USA shipping and returns. If you aren't happy, simply return at our expense for a full refund
Wifi Camera Babysense SEE - For Remote Monitoring:
• WiFi Camera
• USB Cable
• AC Adaptor
• Wall Mounting Screw Set
• Position Paper
• User Manual
WiFi Camera Babysense SEE:
Model: IP206
Frequency: 2.4GHz WiFi
Input Voltage: 5v, 1.0A
Power Adapter:   Input: 240-100VAC 50/60 Hz, 200mA Max
Output: 5V, 1.0A
WiFi Camera Babysense SEE:
Length: 4.25"
Height: 4.65"
Width: 6.25"
Shipping weight: 0.83lb