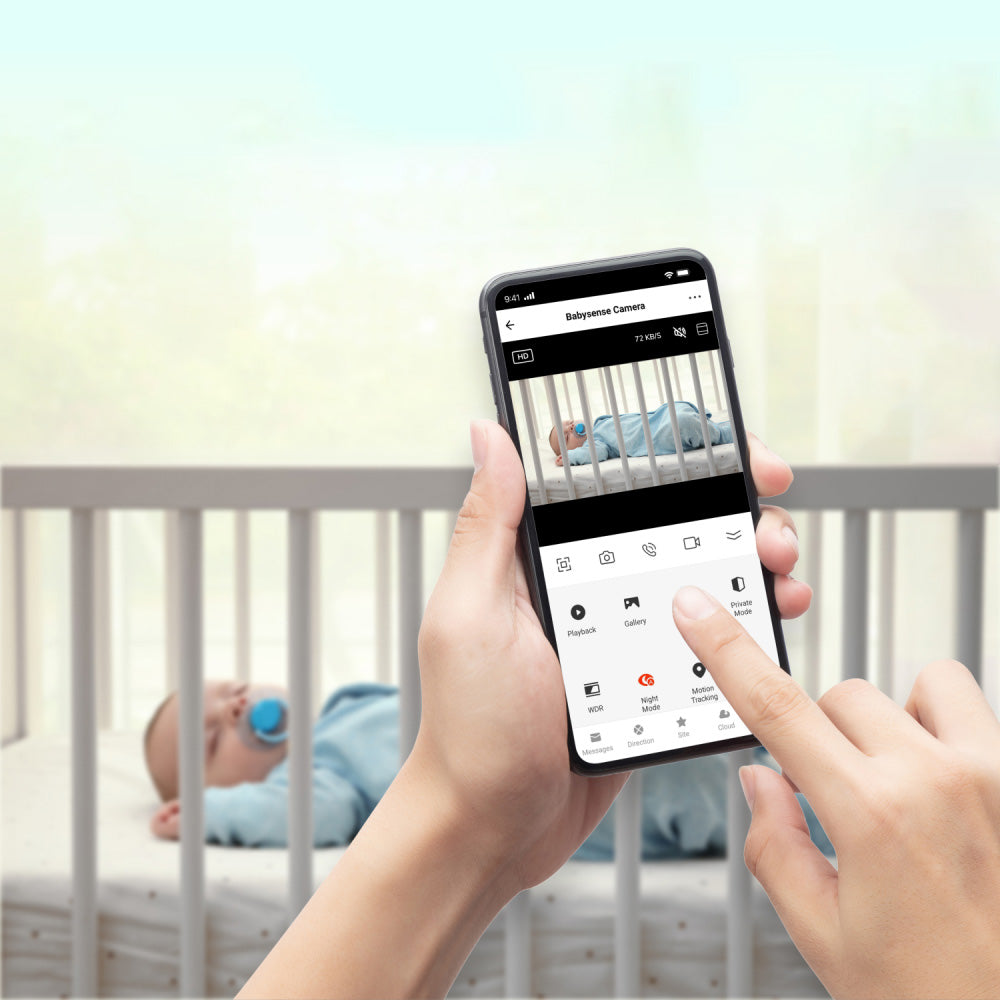 Stay Connected
Stay connected to your baby whether you're at home or on the go.
Rich Advanced Features
Transform your phone into a smart baby monitor with rich advanced features, providing everything you need to monitor your baby.
High Definition View
Babysense See+ camera lets you see what's going on in crystal clear clarity. Our 1080P HD Camera streams secure, encrypted data only to those you choose, so you know your little one is safe.
Pan, Tilt & Zoom
Monitor every corner of the room with built-in remote pan, tilt and zoom feature.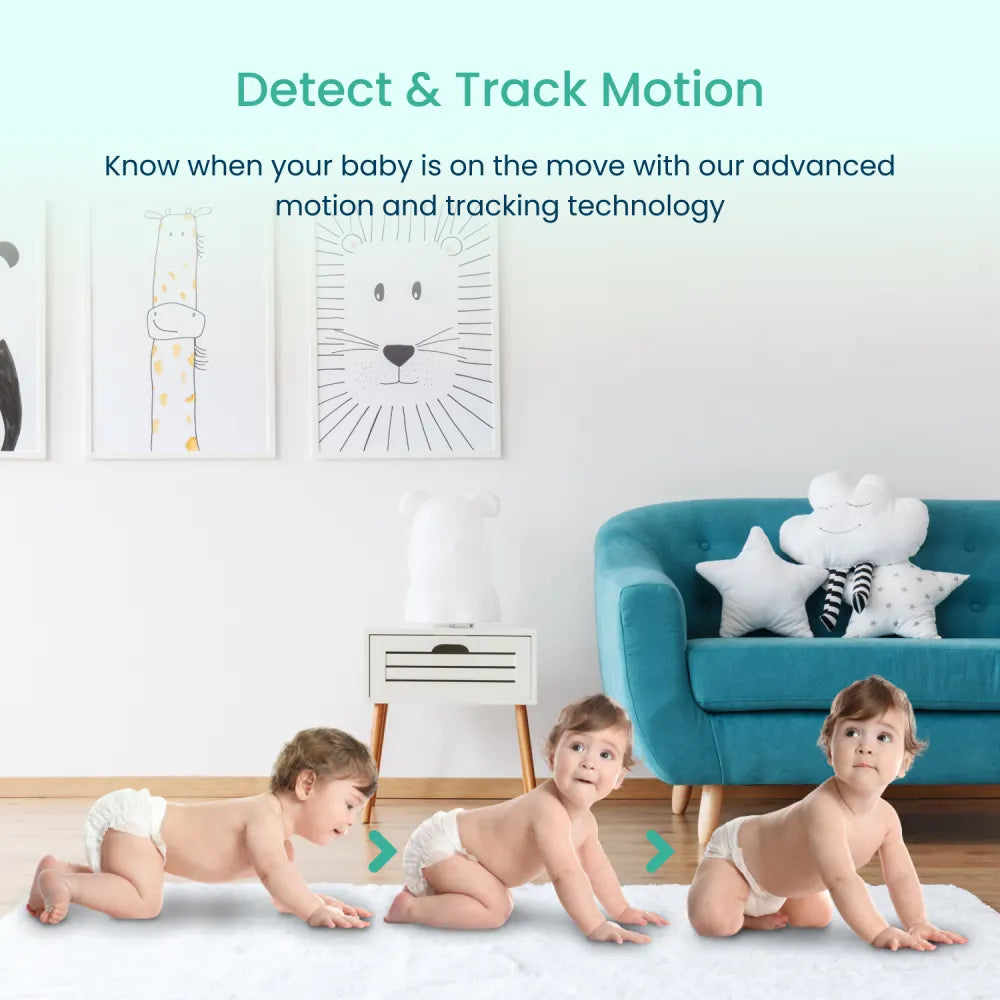 Detect & Track Motion
Know when your baby is on the move with our advanced motion and tracking technology. Notifications will be sent to your phone immediately once motion is detected.
Two-Way Talk-Back
Allows you to talk to your baby whenever and from wherever you want. Equipped with high-sensitivity and anti-noise microphone and speaker for clear two-way audio conversations.
Multiple-Users
Simultaneous viewings – no limit on how many family and friends can share in the good times.