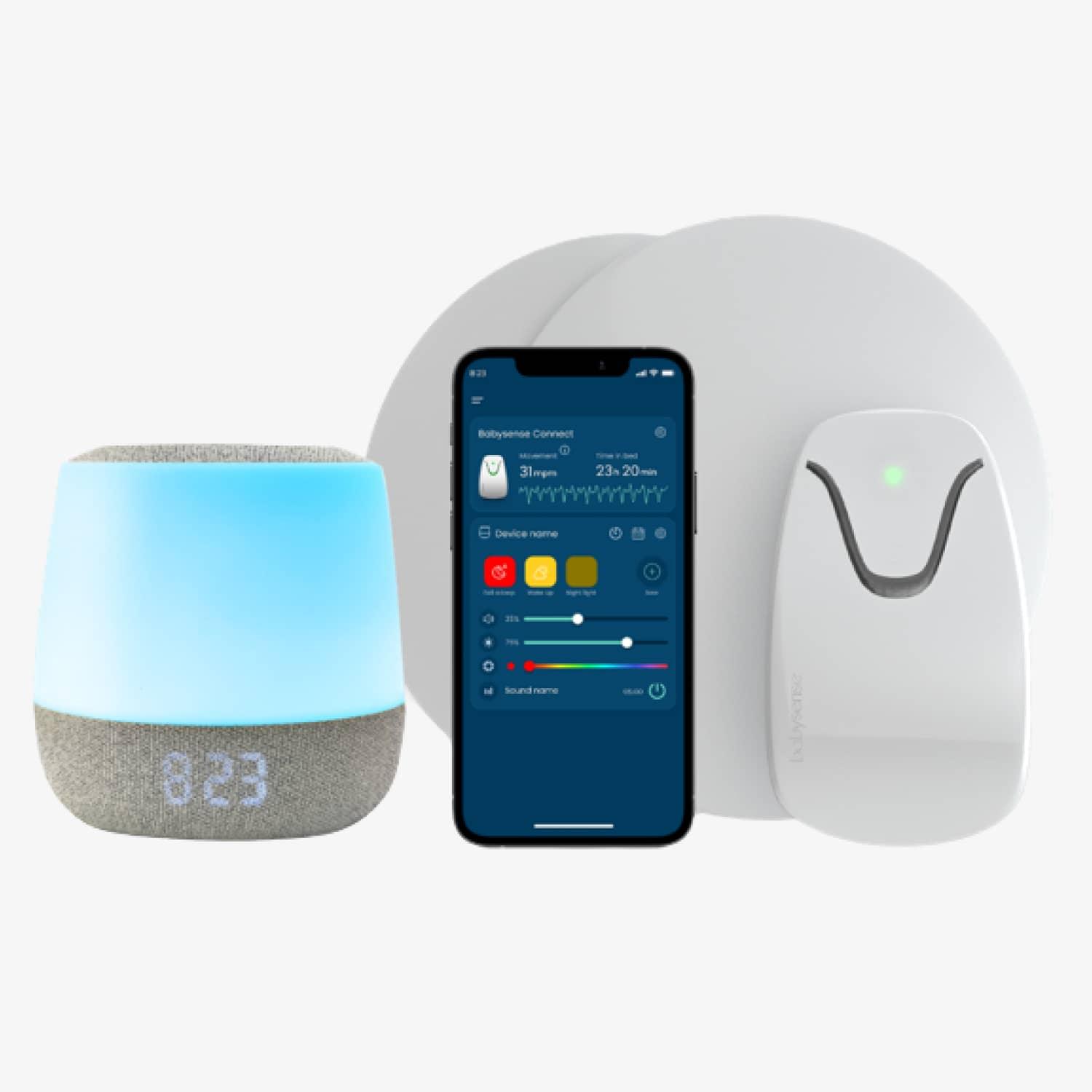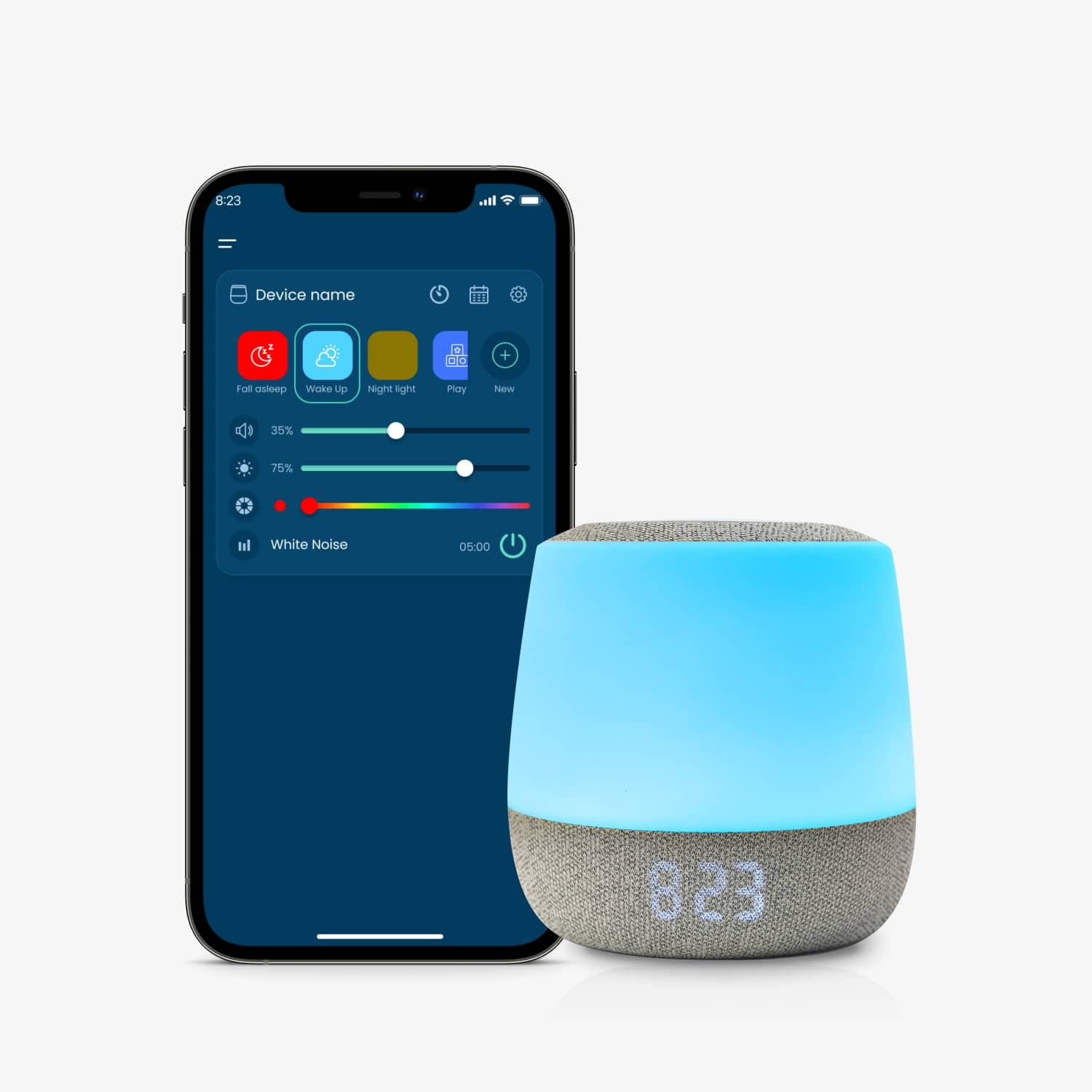 Babysense Serene Sleep Monitoring Solution
Monitor Your Baby's Movements
Control Your Baby's Sleep Environment
Upgrade to Smart Nursery Experience
Full single mobile app control anytime, anywhere.

Babysense Serene Sleep Solution: Baby Movement Monitor, White Noise and Sound & Light Machine
Why Babysense Serene Sleep Monitoring Solution
The Babysense Serene Sleep Bundle combines two cutting-edge products:
Babysense Connect
Babysense Dreamer
Seamlessly integrated with the Babysense Mobile App, these devices offer unmatched monitoring capabilities.
Keep a close watch on your baby's movements with the Babysense Connect, receiving instant alerts for any irregularities or pauses detected. Feel confident in your ability to respond promptly, ensuring your baby's safety and well-being.
Create a soothing nursery environment with the Babysense Dreamer, featuring programmable sounds and lights that lull your baby into peaceful sleep. It also provides precise temperature readings, maintaining the ideal climate for your little one's comfort.
All in the same Mobile App
Monitor your baby's movements & control his sleep environment
Real benefits reported by real Babysense customers
Better Sleep for Baby and Parents
Babysense babies settle easier & stay asleep longer
Babysense parents report sleeping better and feeling more relaxed
Babysense Babies Fall asleep Faster & Sleep Longer
Babysense Dreamer emits a constant and soothing sound, such as nature sounds, lullabies, or white noise, which creates a calming and familiar background noise. This creates a consistent sleep environment, which helps establish a healthy sleep routine for the baby.
Ultimate sleep solution for your little one
Monitor movement anytime, anywhere
Real-time prompts and alerts
White noise, soothing sounds & melodies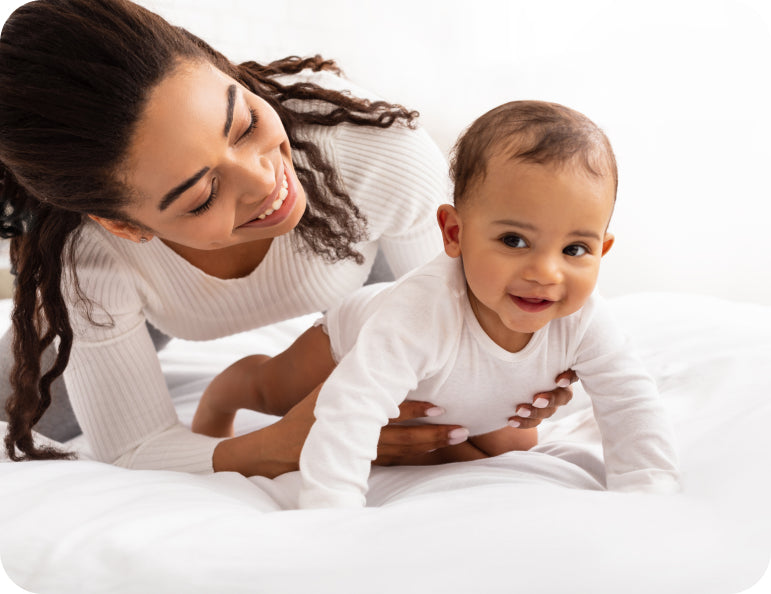 Babysense parents report sleeping better and feeling less anxious
The use of Babysense Connect movement monitor and Babysense Dreamer sound & light machine gives parents a sense of control and comfort in their baby's sleep environment, leading to less anxiety and better sleep for both the baby and the parents.
Additional Features - Babysense Connect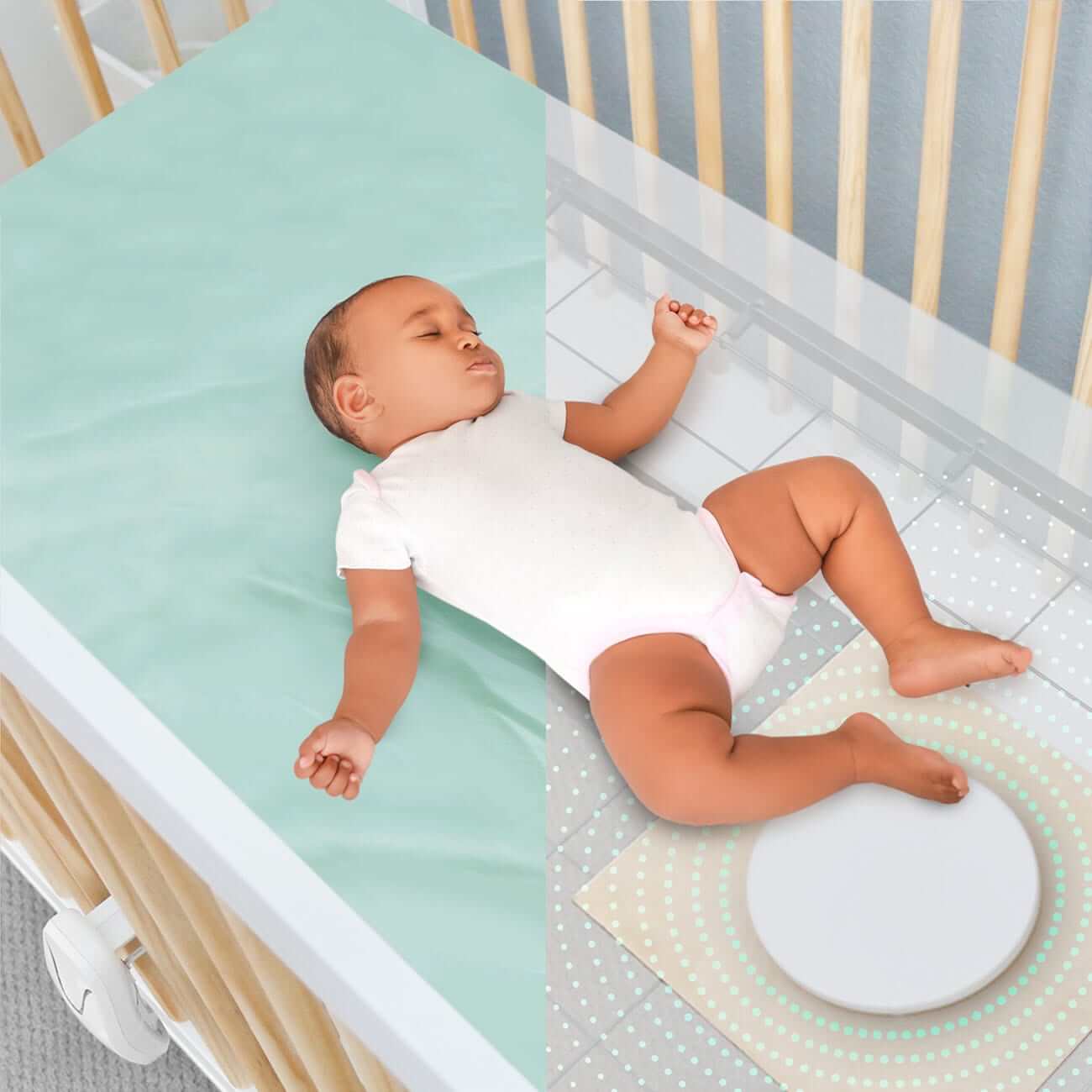 Non-contact & Non-Wearable
Totally safe under-the-mattress monitoring keeps your baby free from uncomfortable wearable gadgets & wires.
Babysense Movement Monitor is battery operated and non Wifi, accurately monitoring your baby even when your power goes off. ​The secure, under-the-mattress sensor pads mean that your baby's movements are monitored despite any blankets present.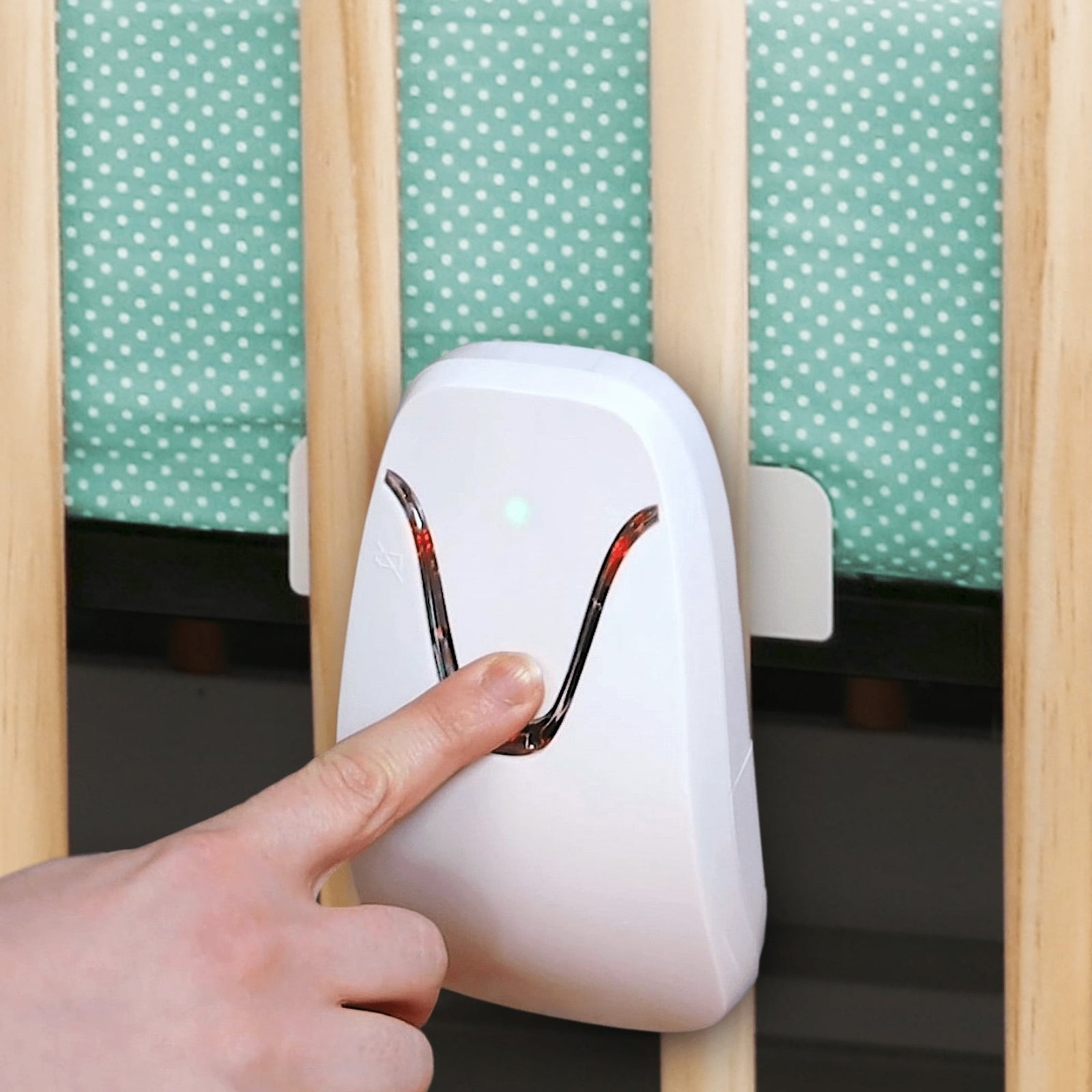 Compact and easy to use
Compact and easy to use design, allowing Manual & App operation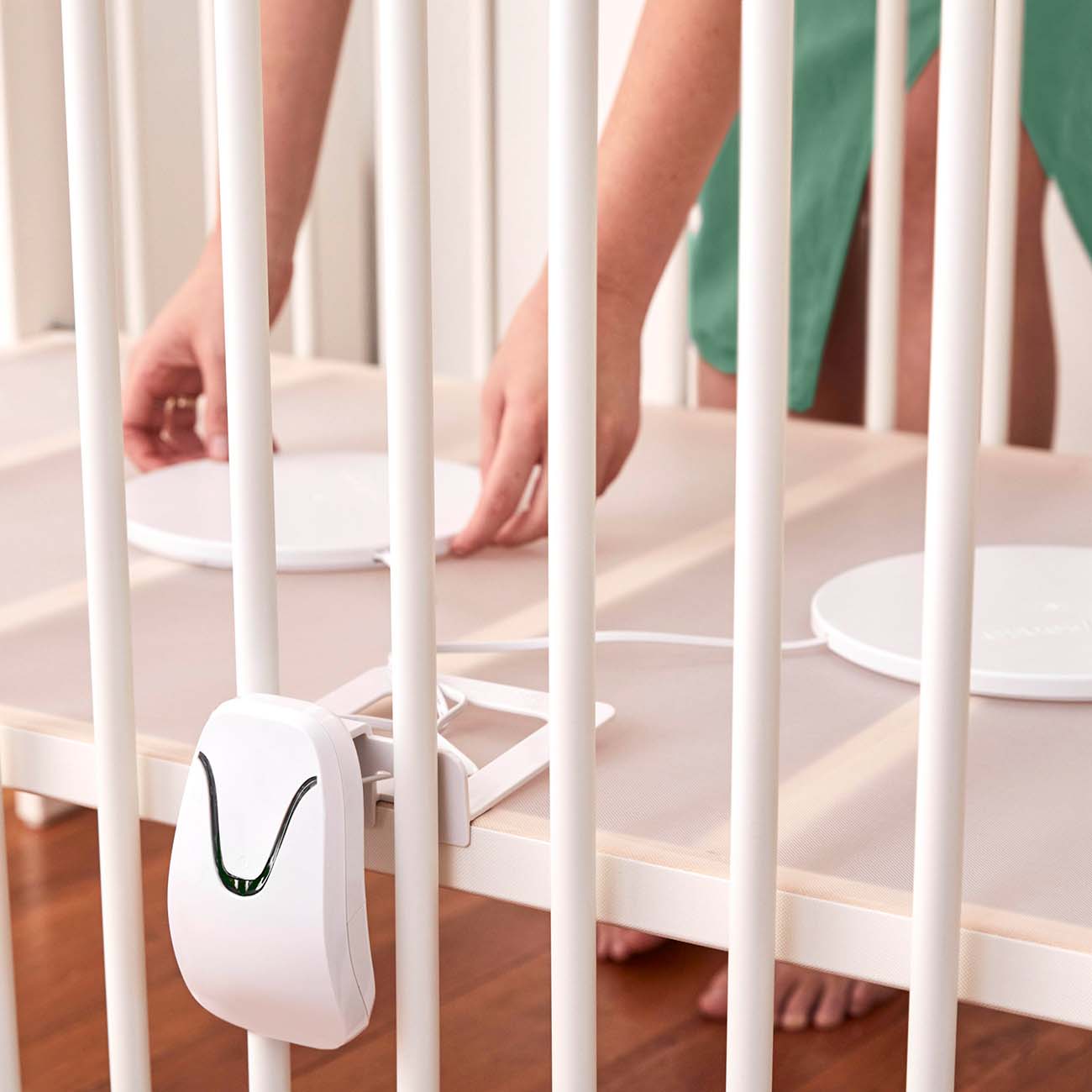 Safe, Hassle-Free Installation
This Serene Sleep solution comes standard with 2 movement sensor pads, constantly monitoring your baby's movements through the mattress and alert you if your baby's movements stop or become irregularly slow.
Parents Love Babysense Serene Sleep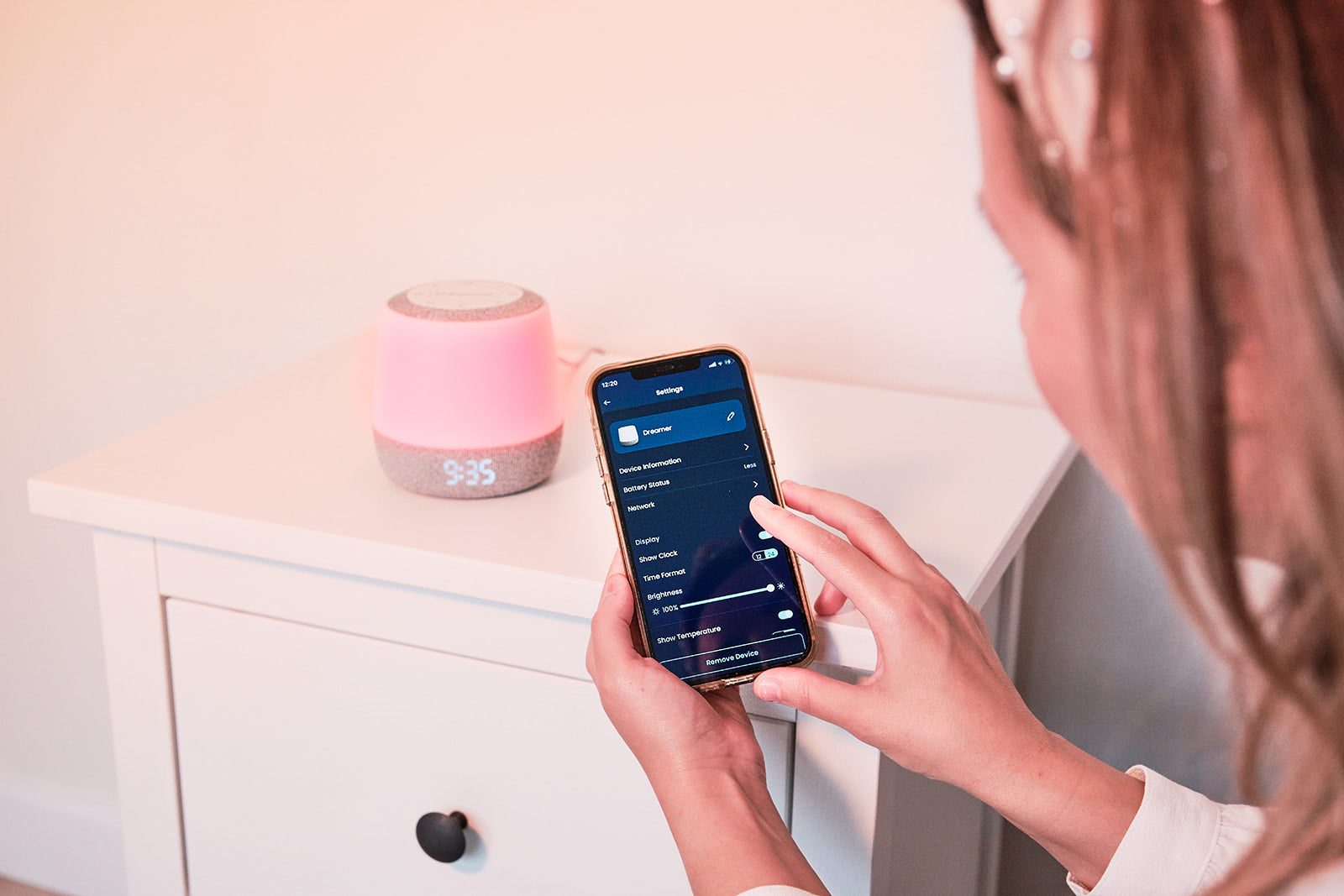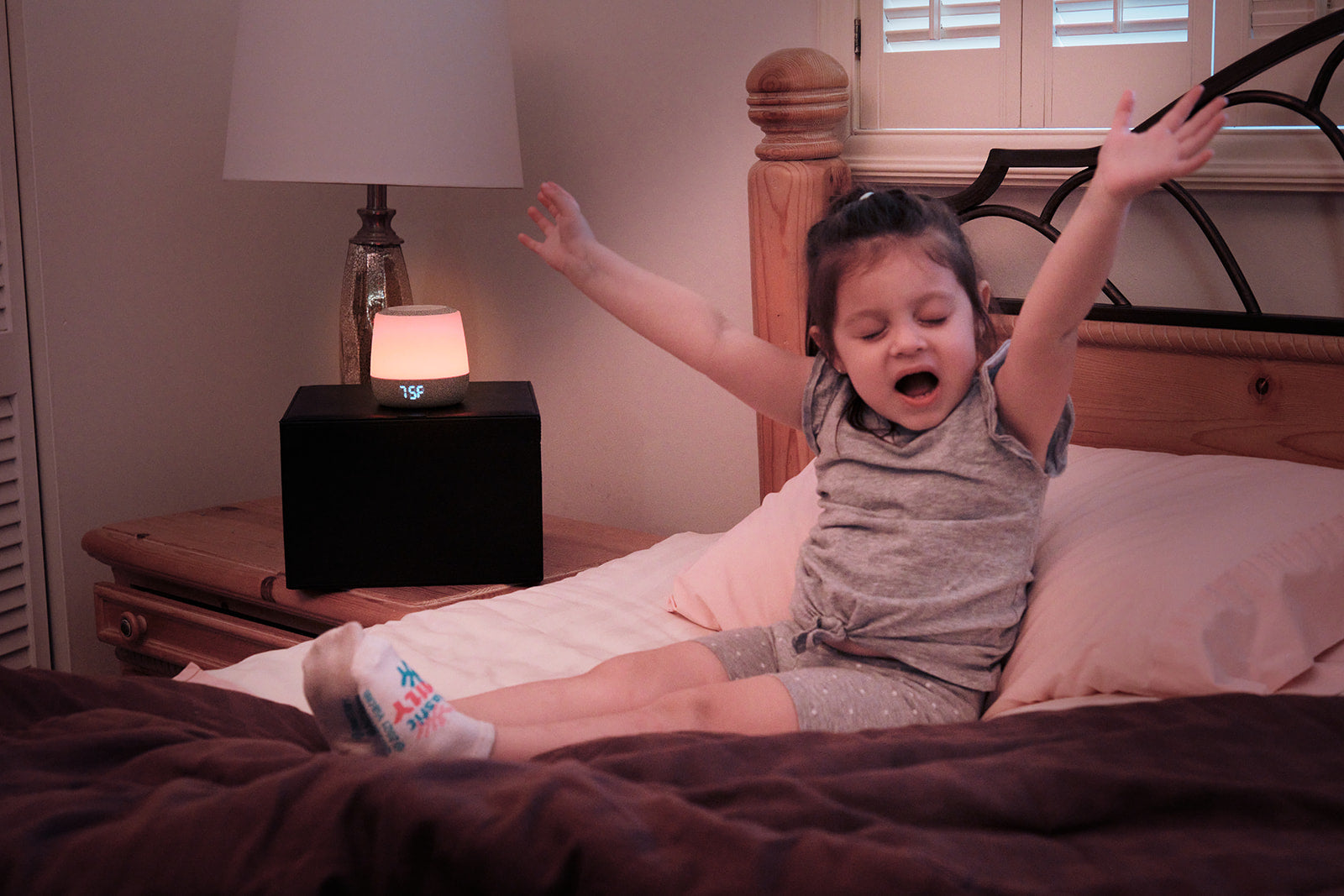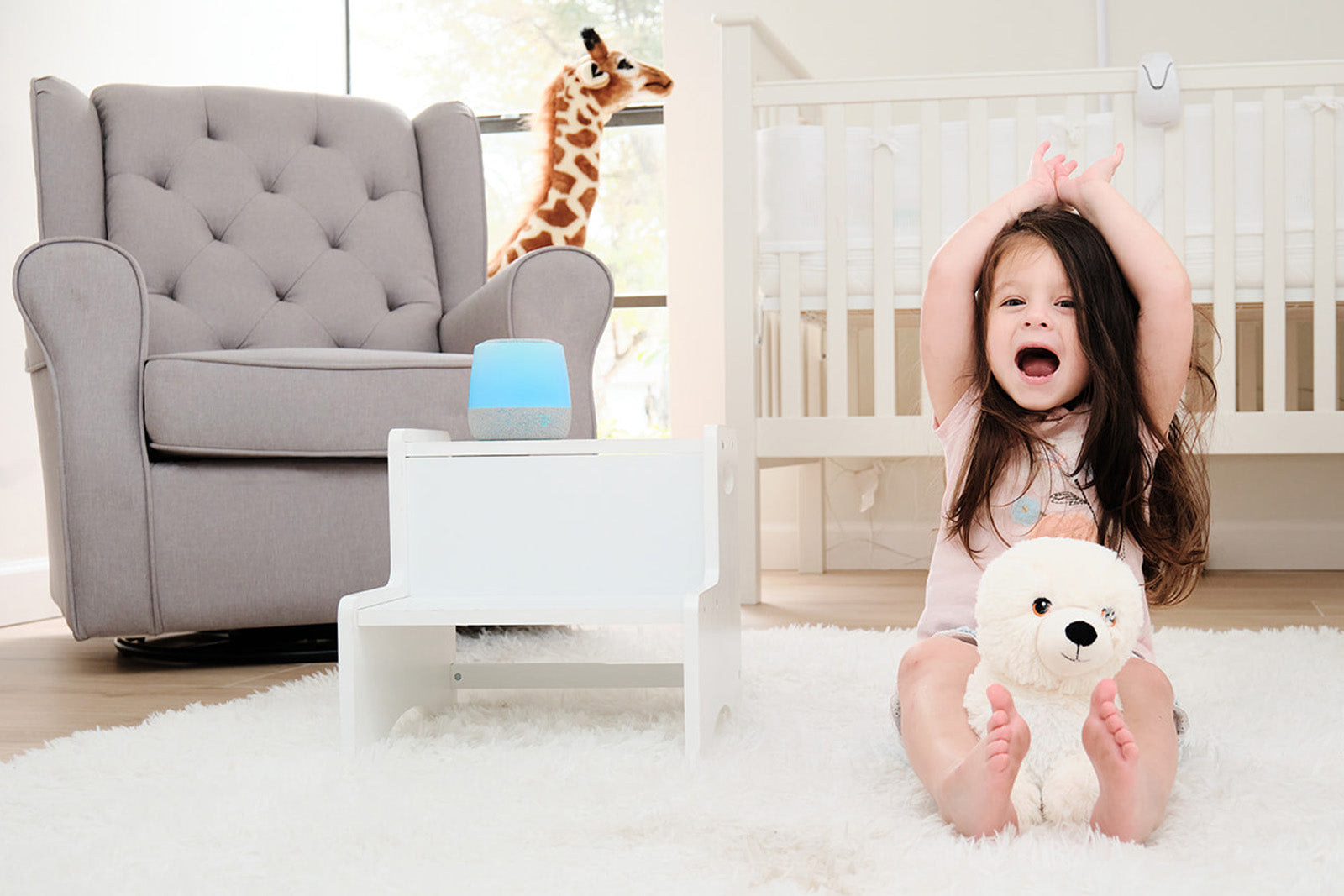 Additional Features - Dreamer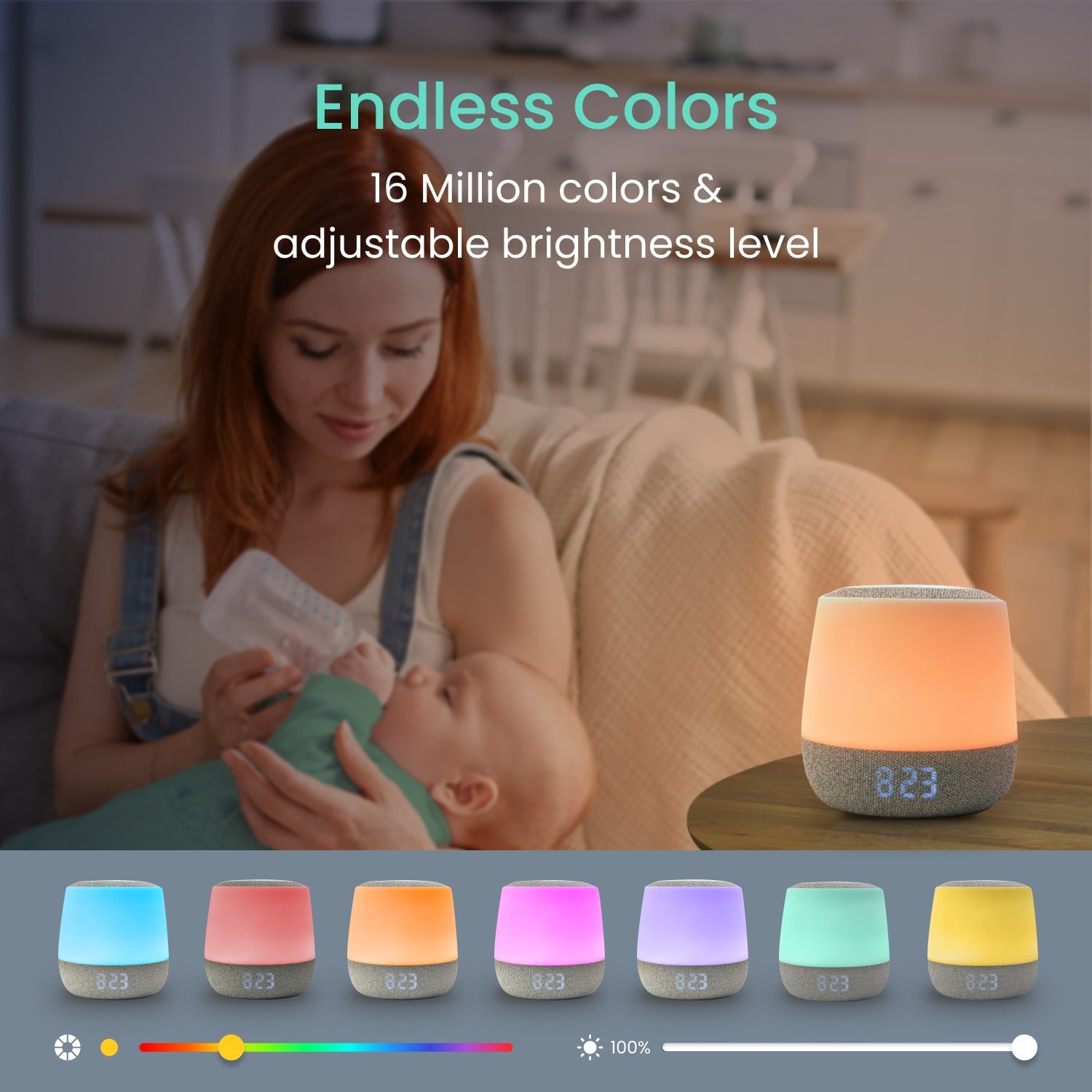 16 Million RGB colors
Choosing different room colors on your sound and light machine can help create the desired atmosphere to promote a calming and relaxing environment for your baby.
Ambient Night Light
Ambient Night Light with wide selection of sounds and lights will ensure baby's good sleep and your peace of mind. Dreamer allows growing with your child, providing healthy sleep at every age.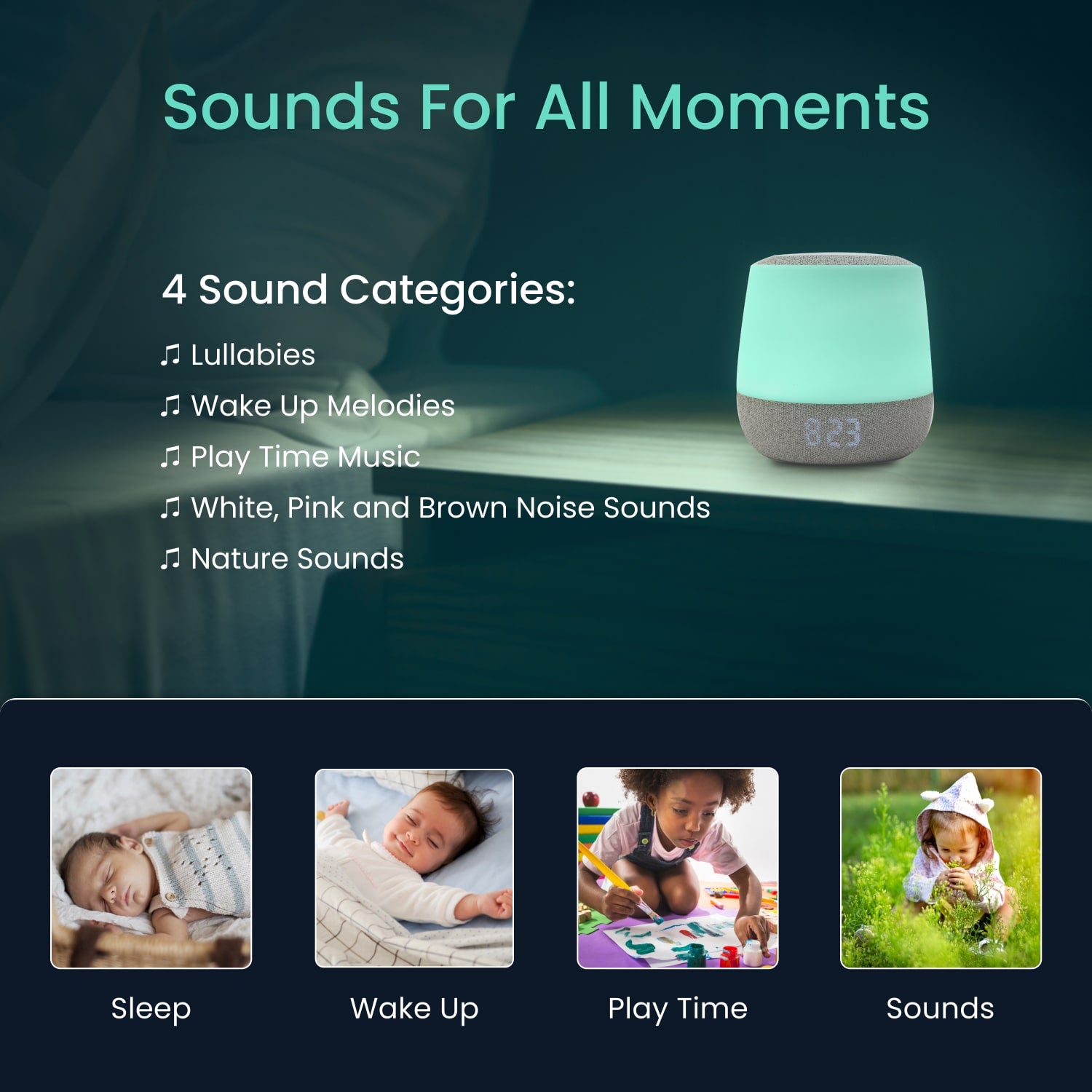 Rich choice of melodies & sounds
The DREAMER offers a rich choice of lullabies, wakeup melodies, play time music, nature and white noise sounds to create the perfect sleep environment for your baby.
Customizable Favorites
Dreamer allows full customization of its features: dimmable clock & temperature indicator, programmable schedules, customizable favorite ambiances, variety of RGB colors (16 million colors).
Instead of having to check multiple times through the night if your baby is ok and moving, you could use a movement monitor for additional peace of mind. Movement monitors use special sensors to track a baby's movement while they're sleeping and alert you if breathing stops or becomes irregularly slow, giving you critical time to react and intervene. A reliable monitor can ease your anxiety.
With an under-the-mattress monitor there is nothing to annoy or fall off your baby, and there are no cords or extra gadgets touching your baby or causing any irritation. The passive sensor system is totally safe and has no direct contact with the baby. The monitoring will take place irrespective of the baby needing to wear certain clothing or only when a camera is set-up and mounted in a specific way. Unlike wearable monitors, this option works well even after your baby is mobile.
Our under-the-mattress movement monitor operates on regular AA batteries, so there are no dangerous power cords. It also features a "Hidden Cable Installation" concept to keep the cords out of sight and reach. The passive sensor system is totally safe and has no direct contact with the baby.
The 2 highly sensitive under-the-mattress movement sensor pads were specifically designed to monitor and detect your baby's tiny movements, through the mattress, as they sleep. If even the slightest pause in movement is detected by the sensor pads within 20 seconds, you'll immediately be alerted via the dedicated App and by a local alarm (visual and auditory) on the dedicated control unit.
The company was founded in 1991 and thereafter developed the world's first non-touch movement monitor for detection of movement cessation in infants, known under the trademark – Babysense.​
Over the years, Babysense company has gained extensive knowledge and expertise in developing and producing quality health monitoring solutions, which all meet the stringent regulatory requirements and needs of the global markets.​
Our core focus is babies' safety and parents' peace of mind. ​
If you feel the Babysense monitor is not right for you and your baby, no problem, we'll assist you with the return using our 90-day, 100% money back guarantee return policy.
- Our monitors come with a 1-year manufacturer warranty which can be extended to 18-months by registering your warranty online.
- We offer email and telephonic support to answer any questions you may have.
- If you feel the monitor isn't right for you, we have a 90-day money back guarantee return policy.
We are always available for our customers. Please contact us directly by sending an email to support@babysensemonitors.com and we will be happy to assist​.
Babysense Connect:
• Control Unit 
• 2x Sensor Pads
• Hub
• Control Unit Holder
• Hanging Hook
• User Manual
Dreamer:
• Dreamer Sound & Light Machine
• USB Cable
• AC Adapter
• User Manual
Babysense Connect:
Model: BS CONNECT
Sensor Size:Recommended age: 0-1 year old
Intended use: baby movement monitoring
Dreamer:
Model: DREAMER MBZ221
Frequency: 2.4GHz WiFi
Pre-installed Battery: 2600mAh
Battery Operating Time: Up to 8 hoursSound Level: 40dB-110dB
Babysense Connect:
Length: 3.7"
Height: 9.61"
Width: 8.9"
Shipping weight: 2.25lb
Dreamer:
Length: 12"
Height: 10"
Width: 12"
Shipping weight: 1.5lb
Join countless parents who have already unlocked the power of the Babysense Serene Sleep Bundle